EXCLUSIVE ACTIVITY PACKAGES IN SJOA
Get ready for the adventure of a lifetime!
Bring friends and family along for an action-packed adventure you will never forget. Explore Sjoa offers complete packages of activities, accommodation and delicious, home cooked meals. And of course: if you only want individual products, we are more than happy to oblige. 
Your experience with us
Explore Sjoa is situated in the beautiful Norwegian wilderness by the Sjoa river, close to the Rondane and Jotunheimen national parks. We offer a wide range of activities for smaller and larger groups, both on land and in the water. On our traditional Norwegian farm we have large green areas where you can play volleyball, use our climbing wall, go for a swim, or simply relax with our selection of local craft beers. We also provide lodging and dining that combine the best of traditional Norway with modern vacation convenience for a complete, and unique, experience. Rafting is our most popular product, but we also offer Via Ferrata, canyoning, climbing, riverboard, rope activities and team building activities per your request.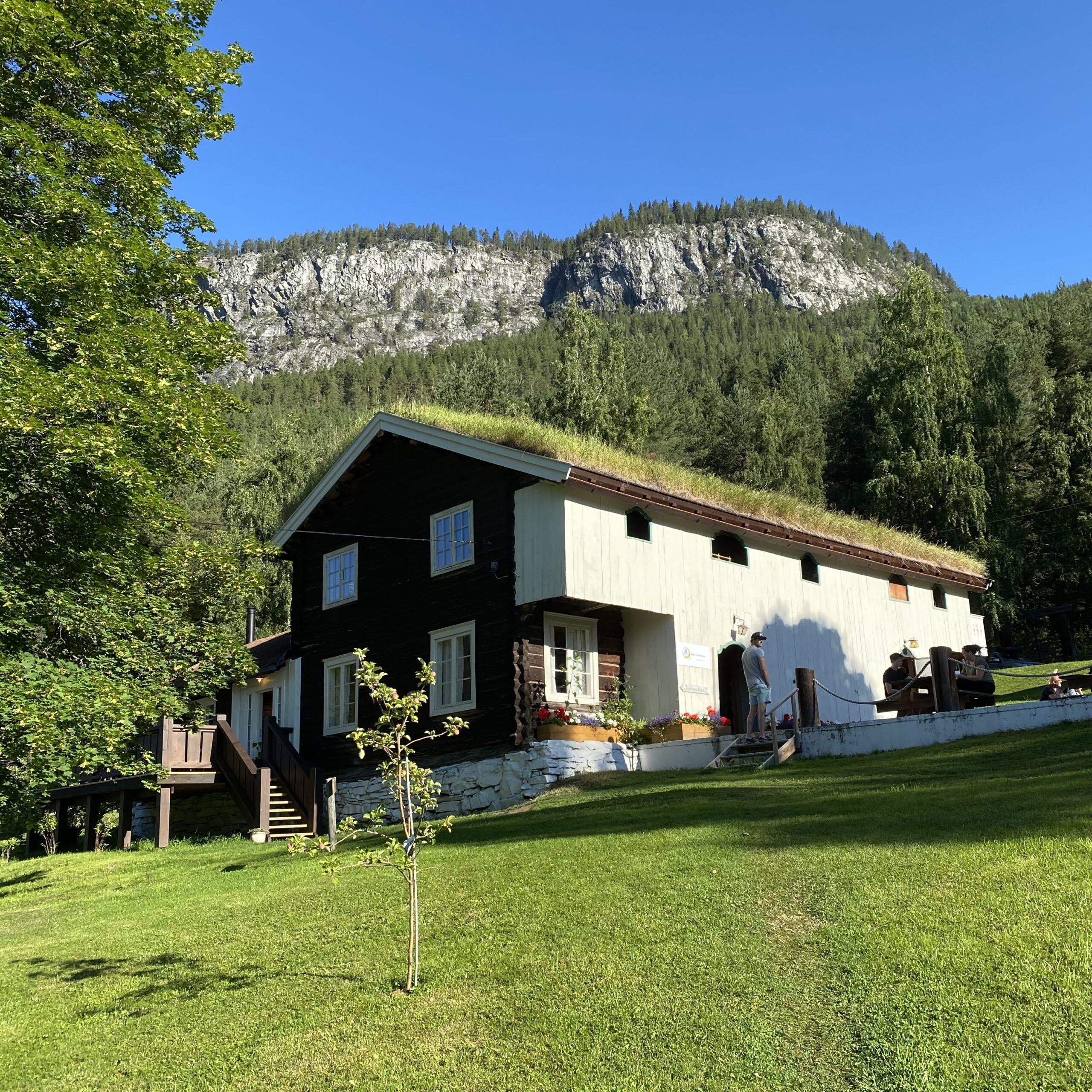 Rooms – Hòrreo – Huts – Tipis
Accommodation
Make your holdiday easier with everything in one place. Explore Sjoa can offer accommodation with high standards. All of our rooms have private bathrooms and include linen and towels. We are the only rafting company along the Sjoa river with this to offer.
Room 1747 – Make Your Own Pizza – The BBQ Shack
Food & Drinks
Breakfast buffet
All of our packages have breakfast included.
Lunch/ pack your own lunch
All of our packages have lunch included. Different lunches for different packages.   
Three-course dinner
All of our packages have dinner included. The three-course dinner of the day is served in our traditional room, built in the year 1747. On Saturdays, we can offer a three-course BBQ dinner in our laid-back barbeque shack.
Make your own pizza
Not included in the packages. Can be ordered on arrival day, or after activities if you have not ordered a package deal.
Drinks
We have a bar with both local and international beers, wine and spirits.
Vi var en familie på fem der mor i familien fikk rafting som bursdagsgave. Vi overnattet fra fredag til søndag og fikk med oss grilling på kvelden.
Fra begynnelse til slutt en utrolig hyggelig helg med mye lek, vennlige guider og stor gjestfrihet fra vertskapet. Anbefales varmt!